The Smartest Floors In Class
Epoxy flooring for schools, gyms, libraries and classrooms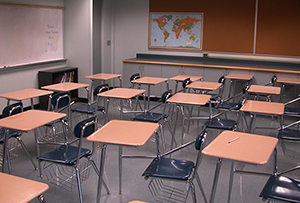 From door to door for every floor, Palma Inc. has school surfaces covered. These high traffic areas in schools and universities support our most precious asset – our children. Schools see a lot of foot traffic and each area has different needs. Your chemistry lab is obviously going to look different from your gymnasium, but do you want the school logo welcoming students at the entrance?
Palma Inc. can create a flooring solution for every room in your school. Our chemical resistant floors work great in chemistry labs and slip resistance means that safety comes first in hallways and classrooms. Sports facilities like weight rooms, locker rooms, shower rooms, and gymnasium floors will perform for your team using our broadcast flooring systems. Use a heat resistant heavy duty floor in the cafeteria kitchen and a decorative flake in the lunch room. These floors require low maintenance and are highly durable especially designed for your school application.
Factors to consider when choosing a floor for your school:
Do you have a chemistry lab?
Do you have a technical class or shop class?
Do you want to include your school colors?
Do you want your school logo included in the floor?
Contact us to learn more about our epoxy flooring solutions for schools.
Suggested Floors For Education
An excellent flooring solution for chemistry labs, cafeterias, kitchens and locker rooms, the PalmaLite PaliKrom system is a smart choice for education.
Add a unique decorative style to classrooms, teacher's lounges, administrative offices, lobbies, field houses, corridors, and locker rooms.