PaliFlake 100 Decorative Flake System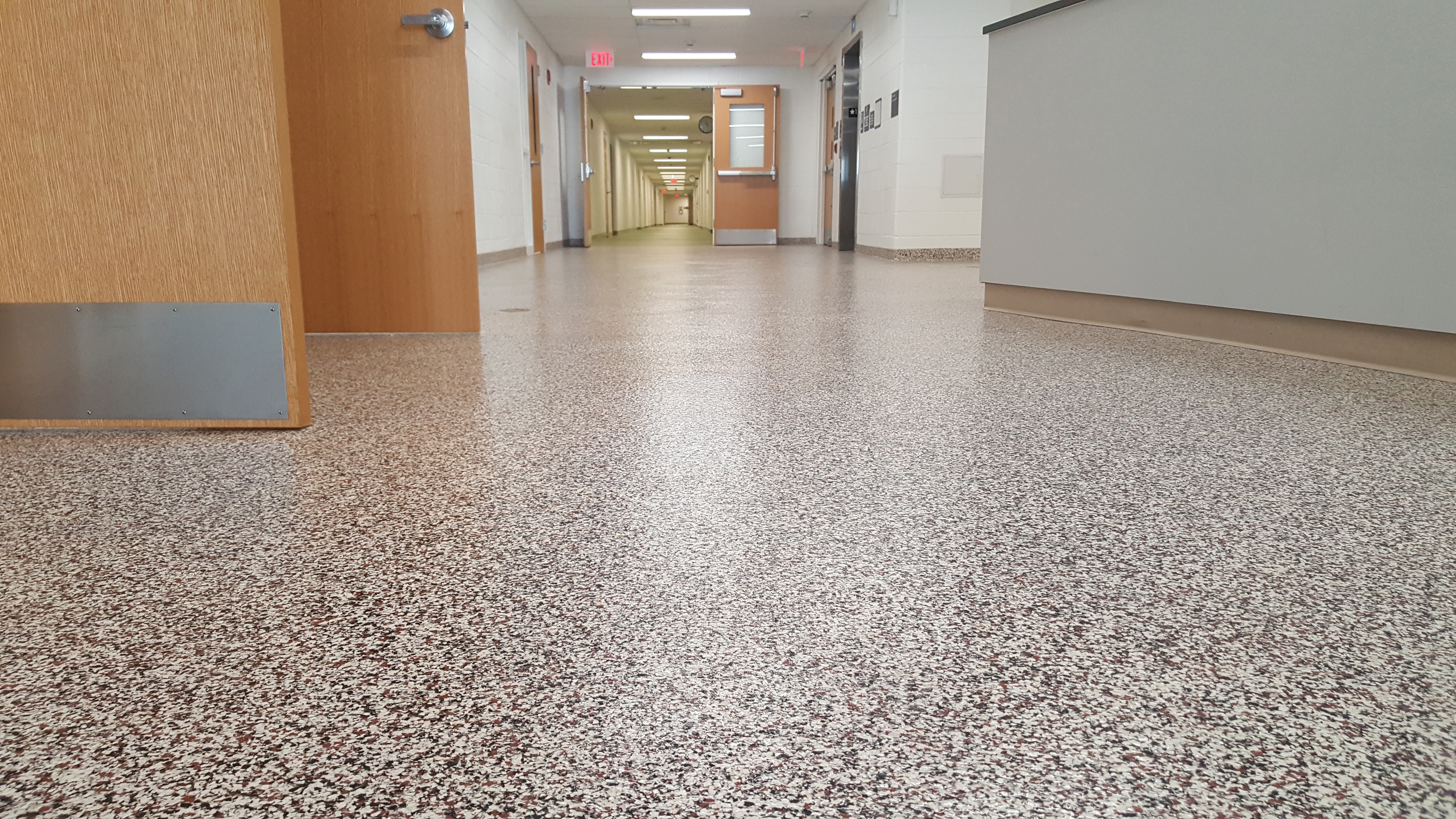 Our Most Versatile Epoxy Flooring Solution
Is a decorative and extremely durable concrete resurfacing system.  PalmaLite PaliFlake  is used for environments requiring an attractive, aesthetically pleasing finish.  Palma Inc.'s signature system can be an paired with our full line of epoxy flooring systems including all UniKrom systems.
Decorative Epoxy Flooring for Multiple Applications
Colors: full range of colors available at www.torginal.com/color
Standard sizes 1/16″, 1/8″, 1/4″
Custom colors and sizes available
Suitable in many chemical exposure environments
Great physical characteristics
Good color stability with saturated chip application
Excellent wear characteristics
Engineered chemistry to increase UV resistance
Typical application of approximately 100 mils
PaliFlake 100
All Purpose Color Flake Flooring System. PaliFlake 100 is a decorative and extremely durable concrete resurfacing system. PaliFlake standard finish is for two epoxy topcoats. Other options available including Urethanes and Novolac.
Contact us to learn more about our Decorative Flake epoxy flooring systems
Product Applications for Decorative Flake System

These highly decorative epoxy flooring systems are ideal for government offices, municipal buildings and military bases.

These floors require low maintenance and are highly durable especially designed for your school application including lockers, hallways and classroom areas.

Our epoxy flooring solution that is chemical and acid resistant, mold resistant and non-toxic that adhere to the highest standards in the pharmaceutical and chemical industries.
All PalmaLite epoxy flooring systems are certified to be waterproof by an independent laboratory, eliminating the need for an added waterproof membrane. This results in a cost-saving of 20 to 30 percent over competitive products that recommend separate membranes for waterproofing.
PalmaLite epoxy flooring systems clean up easily. Our broadcast epoxy floors are uniform and create a non-porous surface is free of seams, trowel marks, and depressions. These floors do not allow bacteria and fungal growth, making them suitable for any clean environment.
PalmaLite meets most Leadership in Energy and Environmental Design standards and volatile organic compounds requirements. LEEDs are a set of rating systems used to certify green buildings, their construction, design, operation and maintenance. Consider Palma Inc. for your next green project.