Flooring That Resists Acids and Chemicals
Epoxy floors for labs and manufacturing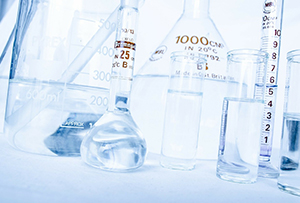 Floors for the the chemical processing industry must hold up to strict standards and safety is a top priority.  Trust Palma Inc. for all your flooring needs.   Our custom of slip resistant, chemical resistant,  heat and impact resistant flooring options are available and compliant with ASTM standards for compression strength, tensile strength, resistance to impact and showed no cracking, warping, scaling or flaking.
Our floors are ready to stand up to your job. Chemical processing, manufacturing and testing laboratories need to have the floors that won't fail when needed most. That's why we specially design flooring for facilities that handle chemicals. If your facility needs heat resistance, acid resistance and slip resistance, a Palma Inc. floor has you covered.
Factors to consider when choosing floors for chemical facilities:
Does your facility work with acids, solids or other harsh chemicals?
Do you need impact resistant floors to withstand heavy machinery?
Do you require a cove base on your floor?
Are you looking for a slip-resistant finish?
Do you  require easy-to-maintain flooring?
Contact us to learn more about flooring for chemical processing, manufacturing and testing laboratories.
Suggested Floors for Chemical Processing
Superior heat, chemical and slip resistance makes the PaliKrete Pigment System a dependable choice for chemical processing.
Extra toughness, for aggressive chemicals and scorching temperatures PalmaLite Novolac is the right choice for chemical processing applications.