Sterile, Slip-reistant Floors For Healthcare
Epoxy flooring for hospitals, medical centers and doctors offices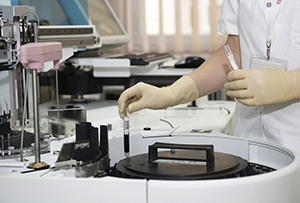 Sterile and sanitary conditions are vital to the healthcare industry. Palma Inc. designs and installs floors that uphold the highest standards of the healthcare industry. Palma Inc. installs epoxy floors for the healthcare industry designed specifically for dental offices, doctors offices, clinics and surgery centers.
Palma Inc. is the reliable name in healthcare flooring solutions. Our floors provide a safe and durable foundation for medical centers including examination rooms, hallways, cafeterias for hospitals and private practice offices. These floors customize various parts of a clinical facility from high traffic areas such as the waiting room to the most delicate conditions of an operating room – we can build flooring solutions to accommodate operating theater settings as well.
Factors to consider when choosing flooring for the healthcare industry:
Will your floor be cleaned with harsh chemicals or solvents?
Do you want to separate areas with colors or markings?
Will heavy equipment be stored or moved into the room?
Do you require slip resistance or mold and bacteria resistance?
Do you have emergency showers?
Contact us for information about durable, sanitary epoxy flooring for your medical or healthcare facility.
Suggested Floors for Healthcare
A great choice for cities, towns, state and county governments, PalmaLite UniKrom is a solid floor for projects with a limited budget.
Aesthetically pleasing, slip resistant, sterile flooring for hospitals, emergency rooms, showers, clean rooms, and waiting areas.